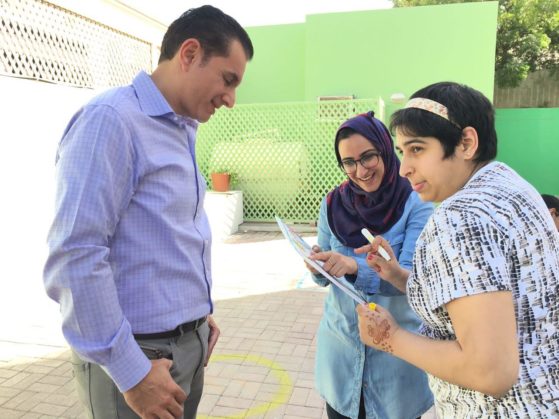 The Samerai Foundation has joined hands to support two art therapy workshops at Senses Centre and Tender Hearts, providing administrative funding and art equipment as well as working one-on-one with children with special needs to help develop their talents.

Dr Ahmed Samerai, said: "We are delighted to be able to support some of the work carried out by the non-profit foundation, START, which was established to help heal and educate vulnerable children who have suffered through war, pain and loss as well as children with special needs across the Middle East and India."

Dr Samerai added: "Operating 60 workshops a week with a reach of over 2,000 children reflects the sheer scale of the work START is committed to and it's truly an honor to be part of these workshops and have the chance to witness the incredible work they do first hand."
START works primarily with those who have been orphaned, are refugees or have special needs, giving these children the opportunity to creatively express themselves and build their confidence. Each workshop is free and provides them with a safe and secure environment in which they can laugh, learn and create whilst developing key skills such as problem solving and cognitive development under the guidance and support of volunteer teachers.